ABOUT THE PROJECT
OCCUPIED is a totally unique Australian feature film production: a science fiction 70's paranoia inspired horror/thriller film designed as the first entry in a potential new film franchise. From the award-winning producers, writers and director at Achtung Films.
SYNOPSIS
Tormented by his war experiences as a soldier in Afghanistan, Ben arrives home on leave following the death of his mother.
He finds that the small country town he grew up in has a strange feel to it, as if something is not quite right. Ben clashes with his cold psychiatrist father Aleksi and begins a romance with Piper, a girl he knew from High School.
Still nagging questions about his mother's death and the bizarre secrets that hang over the town plague him. He and Piper start to investigate, and before long, are plunged into a nightmare world of dark secrets.
But the real horror begins when Ben discovers his mother was murdered, and that his own father might be at the centre of a deadly, mysterious web that threatens to destroy the entire town...
THE FILM
OCCUPIED is a film based on an original story by Director Thomas Elliott and Writer David Richardson. The film is intended as the first chapter in a trilogy of films.
The film is being produced by Emma Elliott and John Wortelboer from Melbourne based production company Achtung Films.
The screenplay has been written by David Richardson (Sensitive New Age Killer, The 25th Reich) and will be directed by veteran music video and television commercial director Thomas Elliott who will be making his feature film debut with the project.
The story follows Ben a soldier recently returned from serving abroad in Afghanistan (where during his tour he was held captive and tortured for over six months) to his home town of Bridgton, Victoria.
Ben has returned home for his Mother's funeral but arrives too late discovering she has already been laid to rest. He struggles to reconnect with his Father Aleksi and the other inhabitants of the town.
At first Ben is prepared to accept his estrangement from his family and the town maybe due to post traumatic stress but as strange goings on and a series of violent deaths occur Ben begins to question whether the problem lies with him or if something sinister is going on...
OCCUPIED is a provokative, bold and original take on familiar themes and motifs established by classic films like Invasion of the Body Snatchers, The Crazies and the works of author Stephen King, taking the horror/science fiction/thriller genre into bold new territory.


THE LOCATIONS
After exhaustive location scouting throughout 2012 across Victoria and New South Wales it was decided by the production team that OCCUPIED will be shot in rural Victoria in and around the historic town of Trentham.
As you can see from some of the images above and below we have already secured some amazing backdrops for our film to play out on.

WHY WE'RE CROWDFUNDING
We're aiming to start production in late April 2013, BUT - in order to do that we need your support. We have some great investors willing to support us, and we are SO CLOSE to having the funds that we need to make the film. BUT, we are just a little short, and that's why we really need your help!
We need to raise the final $95,000 of our budget, to push the project into production. If 950 of you were to pledge $100 each, we'd easily hit this dream target!
We've set our Pozible goal at $85,000 because we want to reach it (if we don't hit our Pozible goal, we don't get any money!). BUT we don't want the pledging to stop there! Even if we reach $85,000, people can still pledge more to help us reach our dream target (and still reap their rewards!). We really need $95K to effectively create the visually stunning, visual fx driven story we are interested in creating!
But its more than just a funding target we are trying to raise! Occupied is a unique genre hybrid film and is the first chapter in a planned trilogy of films. We are trying to revisit the kind of bold, visually exciting, high concept low-budget genre films that made Australian films great and showed the world we could make films just as big and exciting as anyone else in the world... Films like the original Mad Max Trilogy, Razorback, Gallipoli, Man From Snowy River, Malcolm and many more!

You can pledge a small amount in return for rewards like DVD's and posters or you can donate more and even become one of our Associate or Executive Producers. We have some fantastic rewards including:
- An onset visit to meet the cast and crew of the film
- Invitations to the official cast and crew Wrap Party
- Invitations to the film premiere and after-party
- T-Shirts, Hats, Posters and other swag
- Signed DVDs, scripts, posters, film stills and loads more. See full list of rewards packages to the right.
*All pledgers for EVERY package will be added to our exclusive members only database where you will receive regular updates about the production of the film, including behind the scenes clips and interviews, cast and crew blogs and exclusive previews of the trailer etc.


ABOUT THE TEAM
The Cast

OCCUPIED's cast will be lead by feature film newcomer Jaime G. Cerda as Ben.
​
Jaime a highly experienced Melbourne based stage and screen actor who won rave reviews at film festivals and screenings all over the world for his performance in director Thomas Elliott's short film "MATES".
​
He is a regular performer at The Impro Box in Melbourne. An improvisational theater troupe who practice both short form and long from improvisation formats.
​
Jaime has already undertaken severe fitness and weapon training to prepare for his role as the highly trained soldier Ben.
​
Selected credits below:
2010 SF Nick Angels With Dirty Faces 9 Minds, Peter Flaherty
2010 ST Improvisor Winter Cave Impro Melbourne, Jason Geary
2010 SF Alex Jackson Someone's Trying To Kill Alex Jackson , Gary Robertson
2009 ST Improvisor The Cave Impro Melbourne, Tim Redmond, Patti Stiles
2009 ST Lead Genesis State Library Of Victoria, Jenny Lovell
2009 ST Lead Papertowns State Library Of Victoria, Jenny Lovell
2009 SF Sean Mates Little Green Light Films, Thomas Elliott
2009 ST Improvisor Keith Johnstone's 'Theatresports' Impro Melbourne
Visit Jaime's IMDB Profile page here:
http://www.imdb.com/name/nm1627713/?ref_=fn_al_nm_1

Stephen Costan will be playing the role of Ben's father Aleksi in Occupied.

Stephen Costan appeared in the 2004 feature film "Terminal Bliss" written and photographed by OCCUPIED director Thomas Elliott.

Stephen Costan has over 40 years experience in theatre in Australia, The United Kingdom, Greece and the USA. Covering Voice Production, Acting and Teaching for Live Theatre, Film and Television. Voice and Theatre Study.

1955 - 1965: Worked and studied as an actor in Perth, Western Australia, and in Melbourne Victoria.

Playing juvenile roles in both professional and amateur theatre. 1965 - 1970: Studied in London on a private basis with: Ruth Lodge, Dorothea Alexander, Hugh Morrison, Charles Marowitz, Jean Piere Voos.

1973 - 1974: Recieved a special grant from the Australia Council to study with Rowena Balos, the Professor of Voice at New York University and formerly assistant to Kristen Linklater (author of 'Freeing the natural voice').

1980 -1987: Commenced studying singing under the direction of Maestro Afro Poli, a renowned baritone of the 1930s, 40s and 50s, with a view to exploring singing techniques and the placement of voice and breath in relation to resonance and production, and all the stress-related problems involved, especially those related to advanced students and those already acting professionally. Stephen has directed more than 50 stage productions since 1972.

Kate Garrard was selected to play the lead role of Piper in Occupied after an exhaustive auditioning and screen testing process which started on online casting website Star Now.
Kate is a Melbourne based actress whose work ranges from film and TV, through to music videos and theatre. Kate started off treading the boards in a range of theatre productions some of which include roles as Mary Warren in The Crucible and Fidelia in Widows both produced by Monash University. Kate also travelled overseas to Singapore, London, France and Germany touring with The Children's Performing Company of Australia. She has starred in several short film projects, most recently with Swinburne and RMIT Universities.
Earlier this year Kate played a supporting role in an indie feature film called Metaffliction'. Kate also made her presenting debut this year on Channel 31's The Hot Spot which is set for a second season later in the year. Kate has completed a Bachelor of Performing Arts at Monash University and has more recently been training with The Film and TV Studio International and The Rehearsal Room. Kate is a proactive and committed actress who continues to work on her craft with extensive training and involvement in a wide range of projects.
I have dreamed of becoming an actress for a long as I can remember but it has only been in the last two years that I have made the decision to seriously chase that dream. I quit the desk job I hated and enrolled in a full time acting course and have never looked back! Now every day I work towards making that dream a reality. – Kate

Mick has worked in the Film Television and Theatre industry as a Writer, Director and performer for 18 years.
He has worked regularly with all major Australian TV shows, including on going roles and guest spots in, Neighbours, Blue Heelers, Stingers, Rush, Off Spring, State Coroner and Marshall Law.
He has also appeared in two HBO films, Noahs Arc, and The Kimes.
He has produced and Directed live comedy and Theatre all over Australia, and appeared in, Written, Directed and Produced scores of TV commercials and Short Films.
Mick was Green Room nominated for Best Actor in 2000 for his one-man show, Murderers' BBQ, And For Best Director for, The removalist's, in 1999.
He was resident writer and host of CH 31's Footy Talk Back for four years, and has also appeared numerous times as a guest host on Melbourne's SEN, providing a lighter look at our beloved sports.
Mick is also a writer for on line sports mag Pen and Paper Sports'' and is working on his first novel, I like drinking and smoking!
Mick played competitive sport for over 15 years, playing Grade cricket and Amateur Football and has recently bitten the bullet after many poor rounds and taken his first Golf Lesson to help arrest a wild Slice.
Mick is also an unashamed and totally biased Carlton Supporter

Katrina Gow is joining the Occupied cast in the role of The Female Patient.

Katrina is a focused and proactive actor following her dream.
After many years nursing and taking time out to raise, (and continue to raise), three children, Katrina is combining her wealth of life experiences and understanding of people into a well developed love of acting.
Visit Katrina's IMDB Profile Page here:
http://www.imdb.com/name/nm4525034/?ref_=fn_al_nm_1

David Smith has joined the cast of Occupied in the role of The Male Patient.
​
David is an emerging actor that is living the dream. Following a successful executive career spanning 20 years which included travelling throughout the world, delivering key note addresses at conferences and meeting with leaders of industry, government and a wide range of inspiring individuals, he now has the opportunity to follow his love of acting.
​
David has trained with the very talented Mick Preston (TAFTA courses) and The Maura Fay Group and has recently undertaken a career guiding session with Marnie Hill from Melbourne Casting House.
​
David is extremely versatile, reliable and keen to ply his craft. He has embarked on a range of film, television, music video and commercial projects.
​
He has completed Music Video's for Art v's Science, Phrase & Davey Lane, Calling all cars and others. He has just featured in the Phryne Fisher ABC series, numerous TVC's and the lead in multiple award winning short films Rub a dub dub, Prime and The Trouble with Alexander .

Uisce Goriss-Dazeley, at only 13, already has a wealth of experience in film, TV and on stage. Uisce's performing roots are in music theatre, where he has performed in six major musicals (Boy from Oz, Narnia, Singing in the Rain, Seussical, Peter Pan and High School Musical) and numerous minor productions. Currently, Uisce is deep in rehearsals of his first dramatic theatre production - One Boy's War for the Ballarat National Theatre.
In 2011, he was the youngest ever winner of Ballarat City's Youth Award for Performing Arts and was nominated for a Victorian Music Theatre Guild Award for Best Junior in a Senior Production for his portrayal of Peter Woolnough (Allen) in Leading Note Theatre's production of Boy from Oz. In this widely acclaimed production reviewers, such as David Spicer from Stage Whispers said Uisce shone and the Ballarat Courier described him as ...a wonderful new find....
Over the last two years Uisce has moved into film and TV where he has performed as the lead in a nationally broadcast TV show Uisce's Guide To Starting a Boy Band with Disney Channel and has appeared in a number of TVCs. He has also been a lead and performed in five short films – one film The Trouble with Alexander being short listed at Tropfest (2012) and winning the best youth film at the St Kilda film festival (2012). His most recent film Gold Rush, where he plays the lead character, Billy, is soon to be released to the film festival circuit.
Uisce is excited to be a part of the Occupied production, which will be his first feature film credit.

Maria Fernandez has joined the cast of Occupied in the role of Eva (Wife of Aleksi and Mother of our main character Ben).
Find out more about Maria via her IMDB Profile Page here:
http://www.imdb.com/name/nm2843492/
More exciting cast announcements will be made in early February via:
www.occupiedthemovie2013.com
so please stay tuned!
The Crew

Thomas is a graduate of the VCA film school.
​
After leaving film school Thomas began directing music videos but soon switched to commercials after discovering the catering was vastly superior.
​
Armed with an extensive background in both cinematography and post-production, Thomas has a passion for rich imagery and stylish design, his fresh and unique visual style has won acclaim from agencies, production companies and clients alike.
​
Thomas is from the new breed of digital filmmakers - effortlessly juggling multiple skills behind the camera and at the desktop.
He has an in depth knowledge of technology and a drive to use new processes in filmmaking, integrating effects and animation and utilizing inventive camera techniques.
​
Thomas is known for his obsessive commitment, cinematic sensibilities and his deep appreciation of the actor-director relationship,
​
He brings depth, creativity and commitment to any project.
Learn more about Thomas here:
http://vimeo.com/56174021
View Thomas's commercial directing showreel here:
http://youtu.be/Ai60410aYCk
Visit Thomas's IMDB Profile here:
http://www.imdb.com/name/nm2803205/?ref_=fn_al_nm_4

David is a graduate of the Swinburne Film and Television school. He won the cinematography award in his final year and has freelanced as a cinematographer on commercials, music videos, short films and documentaries ever since.
David has already worked on several feature films: He photographed and co-wrote the independent action comedy Sensitive New Age Killer released to cinemas in 2000 and co-produced and co-directed the action/comedy A Bullet in the Arse which screened at the Sitges International Film Festival in 2003.
He has served as second unit cinematographer on the Australian box office hit The Wogboy and second unit director on the Frank Sinatra biopic The Night We Called it a Day.
David has also pursued an active interest in screenwriting and has written and co-written many feature length screenplays.

In 2008/09, David added a new field to his writing work by co-creating The Cloudchasers, a graphic novel for children.
Learn more about David here: http://vimeo.com/56142398
View David's IMDB Profile here:
http://www.imdb.com/name/nm1503789/?ref_=fn_nm_nm_8

Ellenor Argyropoulos is graduate of the Victorian College of the Arts School of Film and Television in Melbourne.
In 2011 Ellenor took part in a two week Budapest Cinematography Masterclass with world renowned cinematographer Vilmos Zsigmond A.S.C (Close Encounters of the 3rd Kind, The Two Jakes, Deliverance, The Deer Hunter, The Black Dahlia) and Elmer Ragalyi (Jacob The Liar).
Having a background primarily in film, Ellenor likes to bring a cinematic feel to everything she produces, be it film or photography.
Ellenor creates compositions that convey the subtext of each moment and draw the audience deeper into the story. Her painterly approach masterfully integrates light, shadow, color and movement to bring the director's vision to life.
Her body of work so far includes short films, web series, fashion videos and documentary work shooting all over Australia.
Learn more about Ellenor here: http://vimeo.com/59211488

John Wortelboer is far more than just Achtung Films Executive Producer...
Growing up in country New Zealand, he struggled with dyslexia for many years but was taught by a loving family that with the right attitude any obstacle could be overcome.
He's an ex-mechanic, now accomplished film maker, children's author and artist.
John has worked on many successful Australian film and television projects from Wog Boy to The Tender Hook, State Coroner and Sensitive New Age Killer.
John's wealth of experience compliments the creative talent he collaborates with, resulting in productions that are both rewarding creatively and enjoyable experiences for all concerned.
Learn more about John here:
http://vimeo.com/56142914

Emma has quickly and quietly establishing herself as one of Australia's most accomplished music video and digital content producers.
​
You'll know when Emma is working on your project; grounded, balanced and meticulous to boot, she knows how to provide the support that directors, agencies and clients both want and need.
​
Probably her greatest strength is her unique ability to engineer a working environment that stimulates efficient production as well as a healthy creative atmosphere for all concerned.

Emma Co-Founded Achtung Films in 2012 because she wanted to develop the highest standard web video content and break new ground in terms of IPTV, feature films and branded content while maintaining her judicious use of the smaller budgets that she developed producing music videos and short form video content.
Feel free to email us to ask us questions, get more information, and become involved in the making of OCCUPIED : info@achtungfilms.com
** If you would like to become a private equity investor and executive producer please contact john@achtungfilms.com for more information.
ABOUT ACHTUNG FILMS

​Achtung Films was founded in May 2012.
​
We take our name from the German word for attention which is exactly what we give to our clients.

Our core approach to creating great HD digital video content has always been by working with agencies and our direct clients to conceptualise and realise the most creative and innovative production solutions whilst working hard to take all the guess work out of managing every stage of the production process!
We then take this further with the highly specialised approach we have developed for planning and executing our shoots which allows for the best use of all our extensive talent, equipment and facility resources to suit the widest range of client briefs.
We are more than comfortable working above the line and below the line but we have always strived for a core focus on online video content delivering the latest HD Video for any form of communication challenge!

In November 2012 Achtung Films launched Achtung Entertainment a new division created specifically for producing low budget feature films, web series and other new media concepts with the intention of releasing them to festivals around the world before distributing them online via their own content management portal to launch in mid 2013.​
Achtung Films is owned and operated by John Wortelboer, Emma Elliott and Thomas Elliott.
PRODUCTION PARTNERS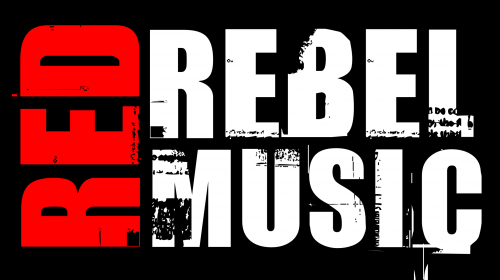 ​Red Rebel Music is an independent record label, talent management and consultancy business based in Australia.
RRM partners with artists who share their passion, commitment, drive and love of creating the highest quality products while remaining true to the vision of the artist. They produce and releases music from a broad spectrum of genres, manages creative talent from both the music and film industries and offers a number of services including publicity, radio plugging and music supervision.
​
Red Rebel Music's Karen Waters has worked with a number of well-known companies and artists on a vast range of creative projects. She has proudly worked with artists including INXS, The McClymonts, Prinnie+Mahalia, Maroon 5's PJ Morton & Adam Levine, Celtic Thunder, Lee & Tania Kernaghan and John Waters.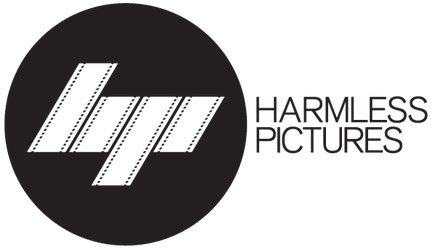 Harmless Pictures has been creating moving pictures since 2000.
​
We've made feature films, short films, documentaries, television shows, music videos, corporate films, television commercials, branded content, educational films and much more.
​
Since 2006, we have made it our business to be at the forefront of online TV and web delivery of video across the internet and digital platforms. We've kept the passion alive by keeping traditional production values and melding them with contemporary production processes.
​
Harmless Pictures along with Creative Immediacy produced their first feature film 'Terminal Bliss' in 2005.
​
Soon after, riding high on the digital wave, we created some of the first web televised shows to come out of Melbourne, and with our passion for music, got hired to create and produce Beat TV for Furst Media.
** DISCLAIMERS: PLEASE NOTE THE FOLLOWING CONDITIONS APPLY TO ALL THE REWARDS:
1. The location of the film shoot and post production are in Trentham Victoria. The producer reserves the right to shoot and post produce the film in any location.
2. The digital download or DVD of the film will only be available once the film has been released in your territory.
3. Location of the Cast and Crew screening is TBC. Tickets offered as part of the rewards packages do not include any travel or accommodation.
4. The choice of original production still will be at the discretion of the producer.
5. Location of the Australian/International premiere is TBC. Tickets offered as part of the rewards packages do not include any travel or accommodation.
6. If you choose a reward that includes a set visit or invitation to a test screening, the date of these will be at the discretion of the producer. The location of the film shoot and post production is TBC. Set visits offered as part of the rewards packages do not include any travel or accommodation.
7. The choice of an original prop or costume is at the discretion of the producer.
8. The location and date of the test screenings are TBC. Invitations to the test screenings offered as part of the rewards packages do not include any travel or accommodation.
9. Date of the lunch with the director and/ or producers will be based on their availability.