My Sauce Good
are releasing a new single very very soon. The song,
Mon esprit orphelin
, written by Dirk Kruithof and Laura Brozky, features our new sound which we have labelled Continental Boogie. The song speaks of an 'orphan spirit' who befriends a girl who teaches him to fly and helps him reach his destination.
A regular video clip would not do the song justice so we decided to team up with an exquisite artist/shadow puppeteer
Jumaadi
and a very talented animator/compositor,
Sarah Eddowes
. Together we will be creating My Sauce Good's first ever video clip.
The project was born when Laura, the singer met Jumaadi at a Multicultural arts forum. Laura later saw Jumaadi's artwork on his website and noticed his flying creatures, just like the ones in this song! She realised she had to collaborate with him on this dream video clip.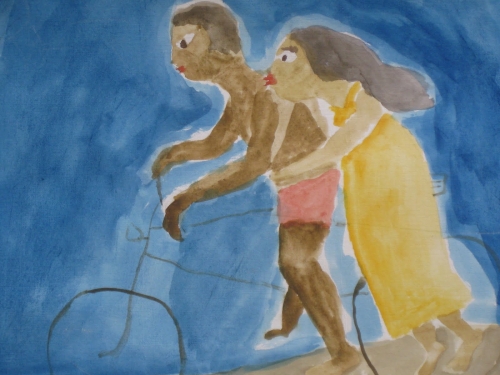 Sarah joined the team with a pair of angelic wings and is going to metamorphose our vision into reality.
We'd like to extend the invitation to YOU to come FLY with us and give flight to l'esprit orphelin. Your contributions will be our fuel to complete this project.
Check out our rewards and become an active supporter.

With your generous pledges we will be paying for the following:
-Track recording, production costs & studio hire $900
-mixing and mastering the track $600
- stop-frame animation and compositing $1500
Total desired amount $3000

We will only get your contributions if we reach our desired amount, so we are ever so grateful to your pledges, support and contributions. In the event that we make more than we expected, we will use the leftover funds towards:

-PR, marketing and Publicity costs involved in getting l'esprit orphelin out to the world another $7000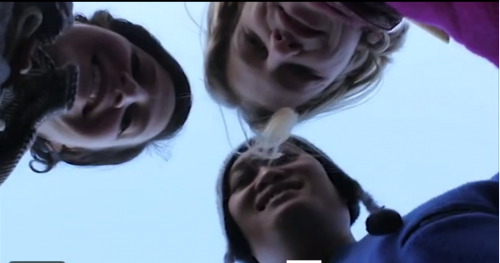 Oh one more thing.... If there is a reward we haven't mentioned, feel free to suggest it and we will most likely say yes. email us on mysaucegood@gmail.com
THANK YOU!!!