What turns a person into a boat person?
DOCUMENTARY
When she was 9, Zainab's parents made the heartbreaking decision to leave their home in northern Afghanistan. The family set out on a journey across the globe, putting the fate of their family in the hands of strangers. Across borders, behind bars and onto a smuggler's boat, they chased freedom.
Between the Devil and the Deep Blue Sea
tells Zainab's story, and the story of many others who have trodden the same path.
Jessie Taylor and Ali Reza Sadiqi travelled across Indonesia and met with 250 asylum seekers in jails, detention centres and hostels. Through candid interviews, hidden camera footage and in the words of asylum seekers themselves, the story of the 'refugee' is told. What pushes people to leave home? What do they leave behind? What do they fear? Why did they choose this path? And what does it take to turn someone into a 'boat person'?
Meet the human faces behind the most controversial issue of our time.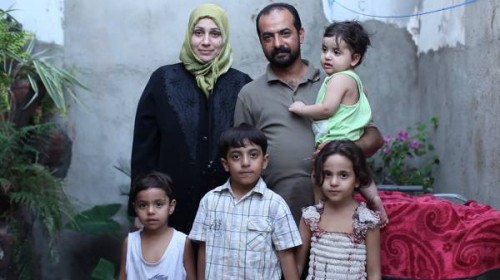 Why did we make this film?
"Face-to-face contact with a refugee can change a person. Policy, statistics and politics fall by the wayside in the face of truth, stories and the human connection that comes when one person shares a struggle or a sadness with another.
In making Between the Devil and the Deep Blue Sea, we sought to bring that connection onto the screen. The asylum seeker debate is tainted with fear, suspicion and political manipulation. We hoped to transcend those factors and bring human truth to the fore in exploring the question: What turns a person into a boat person?" - Jessie Taylor, Co-Creator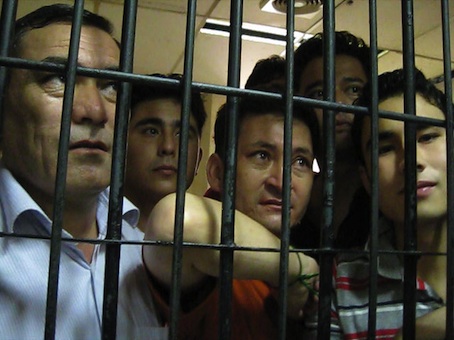 What are we crowdfunding for?
1. National Tour
On the 26th October we set off on a National Tour, taking Between the Devil and the Deep Blue Sea to 30 cities around Australia. Each night we'll screen the film in a new city. We're going to pack a van FULL of screening equipment, DVDs, t-shirts & tote bags and hit the road, setting up screenings across the country where people can not only watch the film, but also engage in the debate about Australia's relationship with refugees...
The question is: which cities do you want us to visit? Do you want us to come to your city? Although we want to bring the Tour to as many towns as possible, we have a limited amount of time before the Parliamentary Screening.
We need YOU to tell us where you want the Tour to come.
By pre-purchasing tickets to screenings through our crowdfunding campaign, you are voting to bring the Tour to your town. In the event that your town does not make the "Top 30 Cities" list, you can use your purchased tickets at whichever alternative screening you prefer.
2. Parliamentary Screening
The aim of the tour is to make enough noise so that by the time we arrive in Canberra our politicians - including Tony and Julia - will NEED to attend a screening at Parliament House on the 20th November.
Our politicians need to hear some of the individual stories of "boat people". Our politicians need to watch Between the Devil and the Deep Blue Sea. With the help of Senator Sarah Hanson-Young, we've organised a screening at Parliament House for the evening of 20th November. The thing is, our politicians are not going to show up on their own...
We need YOUR HELP to rally our politicians to come to the screening.
Please help us by getting on Twitter and Facebook - tell our politicians they need to see Between the Devil and the Deep Blue Sea on 20th November. By contributing to our crowdfunding campaign, you will not only be paying to help us put the film on the road, you will also be helping us pay for the Parliamentary screening and to get as much news coverage as possible.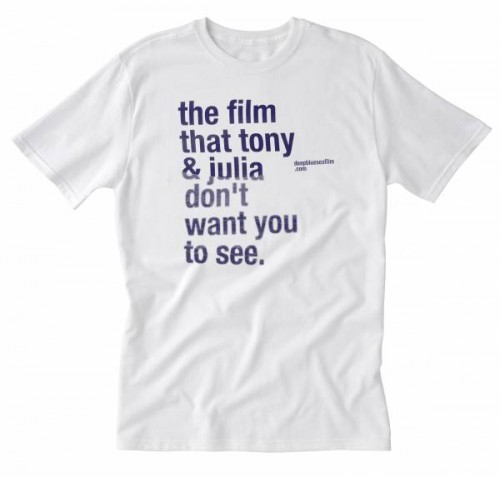 3. Host your own screening
Although we are going to screen the film in 30 cities around Australia, there is only so many screenings we can host in this time.
We welcome you to host your own screening of the film.
Through this crowdfunding campaign you can purchase the rights to host a screening at your school, university, club, community - or even for just a bunch of your friends. The more people hear the stories that asylum seekers tell in Between the Devil and the Deep Blue Sea, the closer Australia will get to resolving the current asylum seeker debacle.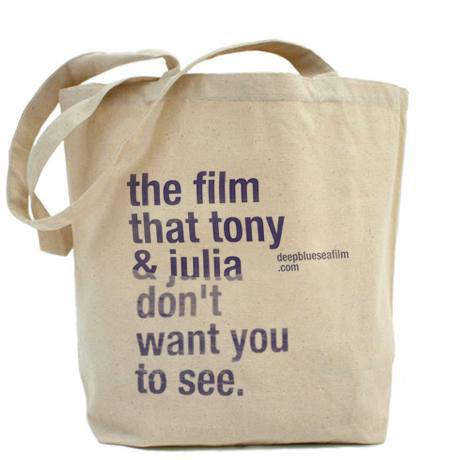 What will happen if we don't reach our crowdfunding target?
We won't be able to take the film on the National Tour around Australia. Pozible is an "all or nothing" crowdfunding platform. This means that even if we reach 80% of our goal, we will not get a dollar. Therefore, we need to reach a minimum of 100% of our AUD$60,000 target otherwise there will be no Tour. Please help us get this show on the road
Tax Deductible contributions
For people who would like to support the Deep Blue Sea Film Road Trip and receive a tax deductible receipt, please make your payment direct to Documentary Australia through this link:
http://www.documentaryaustralia.com.au/signup/grantmaker

Further information
Website: http://www.deepblueseafilm.com/
Facebook: http://www.facebook.com/deepblueseafilm
Twitter: @deepblueseafilm
If you have any further questions, please feel free to email us at: fandependentfilms@gmail.com
*Domestic flights can only depart from and return to state capital cities.
Between the Devil and the Deep Blue Sea received a grant for assistance with marketing, crowdfunding and distribution through the Innovative Distribution Program run by FanDependent. The Innovative Distribution program is funded by Screen Australia.