"The last 6 months we've seen more improvements made to the system than ever. We've created a range of new plugins and also implemented bold new features that disrupt all crowdfunding platforms, including ourselves."
Keep 100% of What You Raise
Booking Fee


Set a booking fee for supporters to pay on top of their pledge
When a supporter selects the reward, the booking fee is automatically added to their pledge amount.
You can even set the fee to "Match Platform Fee", so your supporters essentially cover the cost of your campaign!
Save Time with Pre-filled Campaigns
Templates


Pre-populate your campaign with content
See a campaign that's similar to your? Use it as a template for your own campaign. The campaign will be created as a new draft project in your own account with the non-generic information there for you to tweak;
+ Target Amount & Currency
+ Reward Tiers & Title
+ Category
+ Budget
Analyse Marketing Efforts
Google Analytics
Learn what marketing channels are working best
Install Google Analytics' free enterprise website analytics software into your campaign to measure, analyse & make data driven decisions for your campaign moving forward.
You can also setup campaign links, event tracking, automatic email reporting and so much more.
Stop Sending Receipts Manually
Automatic DGR Receipting
Automate your Tax-Related Administration
Have your DGR receipts sent automatically to your supporters after campaign completion.
Just enter the ABN of your non-profit into your campaign page at setup and we'll take care of the rest
Lower the cost of your Facebook ads
Facebook Pixel
Re-market to Potential Supporters & Find New Audiences
Advertise to only the people who viewed your page without pledging.
Also profile all the visitors of your page and use the Facebook Lookalike audiences tool to find new audiences of similar people.
Find Exactly What You're Looking For
Improved Search Function
Find Projects & Campaigners Easier Than Ever
Our new and improved integration with Algolia our search is smarter than ever.
Use this to find projects by certain users, projects from certain places and most importanly find projects similar to yours so you can analyse exactly what worked for others.
VOD for Crowdfunded Films
Meet ScreenConnect
ScreenConnect allows films, shows and screen projects funded on Pozible to be directly viewed and distributed directly from Pozible project pages.
For creators, it's an easy way to show your supporters your final product. For supporters, it's as simple as paying a fee to buy, rent or screen the film.
The films can also be embedded on creator and supporter personal websites, and will receive a small fee every time someone watches the film from their page.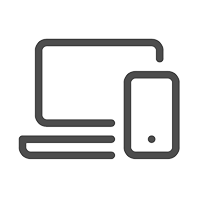 Rent, Purchase & Screening
On ScreenConnect, audiences will be able to rent, purchase or screen a film for a fee. The film maker sets up the pricing from the backend and the revenue will be shared by three parties - the crowd distributor, ScreenConnect and the film maker.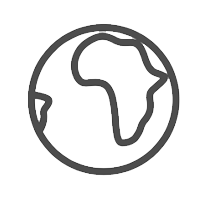 Incentivised Crowd Distribution
Allows anyone anywhere in the world to help share & distribute the independent films they love by embedding a ScreenConnect button on their own site, and get rewarded when someone rents, purchases or screens the film.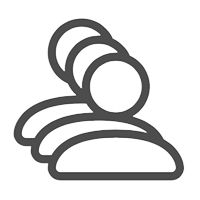 Crowdfunding Delivery
Successful films funded on Pozible have the option to use ScreenConnect to easily deliver the final film to Pozible supporters for free and turn their existing supporters into crowd distributors.
See It In Action
Host Crowdfunding Campaigns
We support crowdfunding models All-or-nothing and the Flexible funding.
Fully Brand your page
Customise the graphics, use your organisations logo and pick your color theme or brand colors.
Mirror Project on Pozible
Projects hosted on Base platforms are mirrored on Pozible.com (Applies to All-or-nothing model only).
Learn More