Host Crowdfunding Campaigns
We support crowdfunding models All-or-nothing and the Flexible funding.

Fully Brand your page
Customise the graphics, use your organisations logo and pick your color theme or brand colors.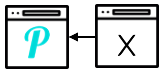 Mirror Project on Pozible
Projects hosted on Base platforms are mirrored on Pozible.com (Applies to All-or-nothing model only).
Get in contact
Rich with Functionality

Accept Charitable Donations
Charities/NFP's can accept donations through their campaign.
DGR Receipting is also available.

Tailor your terminology
Choose a template for the wording that best suits your application and use of Crowdfunding.

Immediate Fund Capture
Approved platforms can collect payments at time of pledge (instead of after the deadline).

Customise Payment Flow
The Platform owner can choose the fund transfer process for individual projects.

Collect Booking/Handling Fee's
Allow projects to collect a booking fee at checkout. Used to cover handling and processing fees.

Custom CMS
Create your own static webpages, banner advertisements and customise your own footer links.
Get in contact